Arbatax Hotels
Welcome to the 3 Star tour of Arbatax hotels in Sardinia Italy.   Arbatax is a small tourist harbor  village that dwells on the East coast of Sardinia in the Province Of Ogliastra.  
As not to keep repeating myself and sound boring, all the  hotels in Arbatax on this tour are practically all within walking distance  around 5 minutes give or take a couple depending on their actually position.
 
A few of the Arbatax hotels have on site restaurants others have  teamed up with restaurants in the area. If your thinking of staying half board  or even full board please clarify before booking, the best surprise is when  there are no surprises!  
Tour The Arbatax Hotels
HOTEL SA CONTONERA ***
Viale Arbatax, 148 - Arbatax - Tortolì,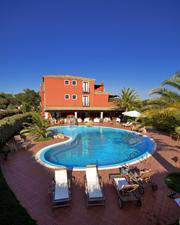 Travelling around the island you may notice many dark red colored houses very near to the roads. Some are intact, others have been restored and  many have been left to ruins.
These houses were used and also lived in by road workers for many years in the pass. In Sardegna these houses are known as Contonera.
The Hotel Sa Contonera has bought back to life these traditional road houses by styling their hotel to the look and feel of these customary houses. 
34 rooms available and all uniquely designed and furnished with a stylish  and traditional taste.
The hotel is located on the crossroads that lead to the village of Arbatax on one side and to the area of Arbatax known as Porto Frailis.
The onsite restaurant offers many tasty Sardinia dishes like Fregola agli scampi , similar to couscous,  Beef fillet  with Cannonau di Sardegna wine e Pecorino cheese and typical Italian cookies like these Sebadas, do try  them with hot dripping honey...  they are  delicious!

Although the beach is not far about 1.5 Km their swimming  pool is a great place for the afternoon breaks.
By the way when your travelling around the island you could always try the spot the Contonera game!
More Information and Checking Availablity
---
HOTEL IL VECCHIO MULINO ***
Via Parigi – Arbatax Tortolì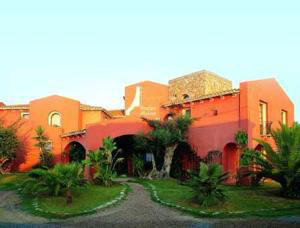 A small hotel with 24 rooms available. A warm intimate environment  from the colors and furnishing to ensure a comfortable stay.
Breakfast served  with local products and homemade sweets including amaretti cookies.
The restaurant  owned by the same owners of the hotel is on the Porto Frailis bay itself.
Where  the pleasure of dining will be enhanced by the wonderful views that surround  you.
More Information and Checking Availablity
Hotels Il Vecchio Mulino Reviews
---
HOTEL LA VECCHIA MARINA ***
 
Via Praga, 1 - Arbatax - Tortolì,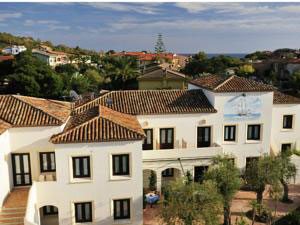 Hotel La Vecchia Marina a charming collection of Sardinia  accommodations in the center of Arbatax.
Only 300m way from a perfect Holiday scenery of the rugged mountains that shield the crystal clear waters of the bay.

The hotel provides standard and deluxe accommodations with a wonderful mix of Sardinia's rustic characteristics and reflection of the luminous Beaches.
You'll be able to enjoy breakfast in their gardens which is  also ideal meeting place for aperitifs before indulging in an evening meal.

The restaurant is off site and discounts available for staying  guest.
More Information and Checking Availability
Hotels La Vecchia Marina Reviews
---
HOTEL POSEIDONIA ***  
Viale Europa, 3 - Arbatax - Tortolì,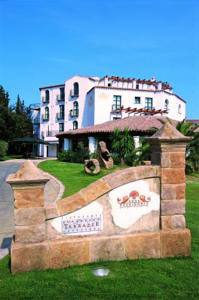 As the name of the Hotel Poseidonia suggests the hotel's  theme is very much orientated around the Marina and SeaWorld.
The hotel has 34 rooms, 9 of which are executive rooms to  choose from.
The restaurant La Terazza is an onsite offering an excellent selection of seafood dishes and a wide range os traditional Sardinian meals.

Services provided included are ; shuttles to the Tourist harbor and to the beach. Airport transfers from the Olbia airport (see flights  to Sardinia for more info about getting here).
And friendly staff that will  help you organize your itineraries in the area of Ogliastra.
More Information and Checking Availability
---
Other plages related to Arbatax hotels and accommodations are;
Arbatax is the area in Ogliastra that has the largest selection of Hotels and other types accommodations like villas and apartments see rentals Tortoli for a selections of holiday home rentals.
Search for more holiday accommodations  here.
Or use the search box below,
---