Arbatax Resorts
Arbatax resorts in Ogliastra Sardinia will be introducing you to and showing you around one of the loveliest Italian beach resorts on this Island.
The Arbatax Park Hotel Resort truly shines supreme class. If a glimpse of the screen conjures up visions of sheer bliss, imagine when you are face to face...
The 60 hectares that host's this magnificent collection of Sardinia holiday accommodation and so much more… is a mini version of the island itself!
While in Arbatax one day I decide to go and see for myself the spectacular scenario the Arbatax Park presents.
I have to admit that when I arrived at the entrance I was left a bit deluded, the gates did not inspire even an inch of what was concealed beyond.
But you know the old saying "never judge a good book by its cover" well here's the right place to apply it.

OK so what makes this place so special? Everything!

Starting with the choice of five different stylish accommodations
to the refined Sardinian furnishings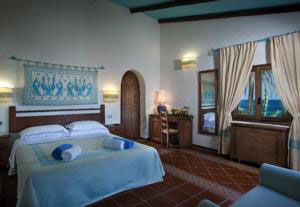 From the welcoming and attentive personnel to the delicious arrays of Sardinian Specialties.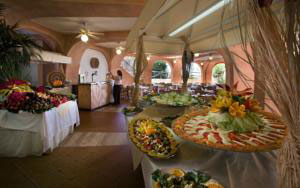 And if that's not sufficient, the extraordinary facilities of the newly born wellness center may just do the trick.
If it is pampering you are looking for....you have found it!
These resorts have much to boast, the east coast beaches in this area are truly beautiful and the hinterland has much to be discovered.
---
Choose from the five unique Arbatax Resorts accommodations.
Monte Turri Luxury Retreat
Monte Turri Luxury Retreat a collection of 17 accommodations created in a country style.
Monte Turri Luxury Retreat Reviews
---
Arbatax Park Resort Il Borgo Cala Moresca
Arbatax Park Resort Il Borgo Cala Moresca embedded in the Naturalistic Bellavista Park resembles a traditional village crafted with authentic bits and pieces recuperated from derelict dwellings .  
Arbatax Resort Il Borgo Cala Moresca Reviews
---
Arbatax Park Resort Cottage
Arbatax Resort Cottage a collection of charming communicating cottages that can host up to 6 guests.
Arbatax Park Resort Cottage Reviews
---
Arbatax Park Resort Le Dune
Arbatax Park Resort Le Dune all accommodations here are double and  they are built in the classic spherical architecture.
Arbatax Park Resorts Le Dune Reviews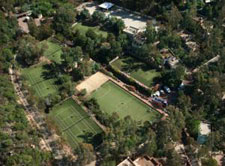 ---
Arbatax Park Resorts Telis
Arbatax Park Resorts Telis, 380 accommodations spread over 10 hectares of the Bellavista Park.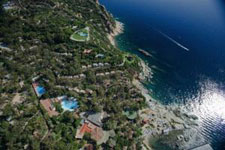 ---
I must point out that due to the Resorts positioning and layout it is not ideal for disabled persons with moving difficulties.
I highly recommend the you reading the hotel reviews. There are many pros but there are also cons, the decision is of course yours.
The video below gives you a complete tour the Arbatax Park Resorts . It's quite a long video  after all there is so much to see
More accommodations near to these Arbatax Resorts in Ogliastra .
Getting to Arbatax Park, many hotel structures do organize airport and port transfer so please ask before going ahead with your booking.

If not you have a choice of three airports on the Island, where Cagliari would be my first choice.

Coming in your own car the ideal port where to arrive is in Arbatax itself but there are also the ports of Porto Torres, Cagliari and Olbia that have ferry crossings from Italy, France and Spain.
Find more information about getting to Island.
Search for more Sardinia holiday accommodations or use the search box below:
---