Hotels In Sardinia
Hotels in Sardinia have so many advantages...
Marina di Tertenia...Ogliastra Sardinia Italy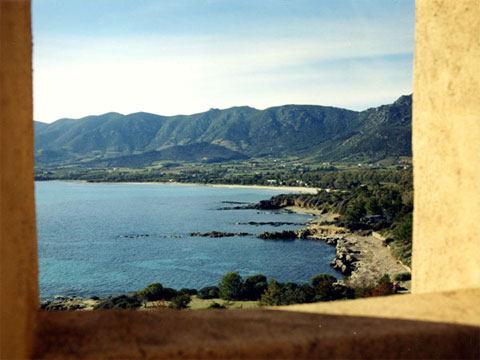 The most obvious are the prominent natural landscapes that face the heavenly east coast beaches... Those alone will make your holiday a luxury...
Boutique resorts and hotels in Sardinia spoil and pamper you with the most luxurious comforts, that are doubly enhanced by the spontaneous splendor of their ambiance.
And when to comes to design… Italians are the best!
Natural resources like wood ,stone, granite and marble are exploited to give rise to warm welcoming structures, that merge in perfect harmony with the terrain and Sardinian traditions.
This flawless combination is what distinguishes Sardinia hotels and resorts with an inevitable sensation of being part of Sardinia.
Lake of Gavoi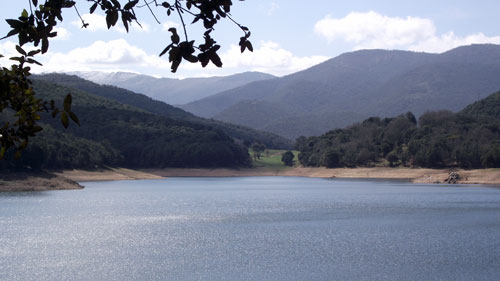 Many seem to think that Sardinia caters only for those with a reasonable size wallet.
While it is true that some of the most expensive and luxurious hotels in the world are actually found in Sardinia, there are of course  many to choose from in the mid range area and also accommodation for the budget seekers.
If you are looking to enjoy the Island of Sardinia without spending to too much then it's worth taking into consideration the time of year is it best to find special offers.
The prices of Hotels in Sardinia start their climb in the beginning of  June and the peak season where you'll find prices at their most expensive is in the 2nd and 3rd week of August.
May, September and October are favorite times of the year, where you can find reasonable price offers for hotel accommodation and where you will also find cheaper flights to Sardinia.
The weather is an unpredictable subject, so if you're looking for guarantees, I'm afraid I can't give you any, but after living here for twenty years, I can say that in general these months offer pleasant warm weather.
Sardinia is divided up into 8 Provinces, four of which are fairly new, established in 2005.

The choice of hotels like all places in the world vary. What it boils down to is an ideal location that offers exactly what you are looking for.

On this page you will find a number of options where to go and seek what there is to offer.

First of all there are the hotel directories that I have put together, basically a list of all hotels in Sardinia accommodation divided up into the 8 Provinces.

On those page you find links to the Sardinia hotels to see find out more information and whether they have availability for when you are thinking of going.

You will also find links to the hotel reviews, a great way to find more information from travelers that have already tried out their services.
---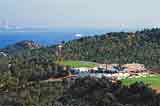 Luxury Sardinia hotel accommodation in -
Arbatax
Arbatax Park Resort Cottages
Mid-range accommodation in
Porto Frailis, Tortolì –
La Bitta Hotel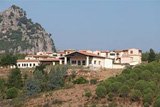 Cheap Hotel in Ogliastra -
Location Sant'Antonio - Jerzu
Rifugio D'Ogliastra
More Accommodations In Ogliastra
Vacation homes rentals that are available at Ogliastra rentals.

---
---
Sardinia Olbia Hotels -  North East coast of Sardinia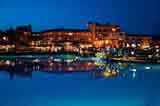 Luxury hotel accommodation in -
Porto Cervo, Arzachena Costa Smeralda

Hotel Cala di Volpe
A Luxury Sardinia Hotel in the exclusive Porto Cervo Bay. Looking for a high end solution, Cala di Volpe hotel has everything you need.
Mid-range hotel accommodation in
Loc. Cala Granu, Porto Cervo, Arzachena
Colonna Resort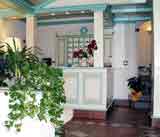 Cheap Hotel in Olbia -
City of Olbia
Hotel Terranova
Here you'll find more hotels to choose from in various areas of Nuoro.
---
Sassari Hotels – North West Coast
Luxury hotel accommodation in -
Alghero Sassari
Villa Las Tronas
The Sardinian Villa that Once Hosted Popes and Romanovs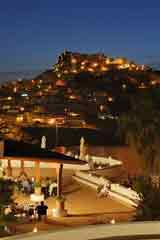 Mid-range hotel accommodation in
Castelsardo Sassari
Hotel Pedraladda
Castelsardo a small medieval village facing the gulf of Asinara. Its history begins in 1102a.c. with the Doria family who built the fortress of Castel Genovese.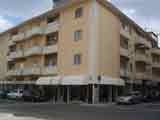 Cheap Hotel in Sassari
Alghero
Hotel La Riviera
---
Oristano Hotels – West coast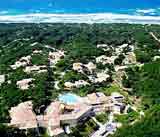 Luxury Sardinia hotel accommodation in
Narbolia, Oristano
Golf Hotel Is Arenas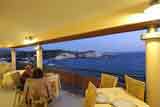 Mid-range hotel accommodation in
Cuglieri Oristano
Hotel La Baja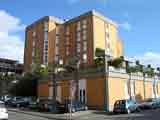 Cheap Hotel in Sardinia
Oristano City
Hotel Mistral2
---
Medio Campidando Hotels
West coast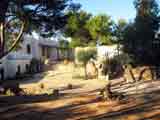 High end accommodation in
Torre Dei Corsari, Medio Campidano
Hotel Villa Belfiori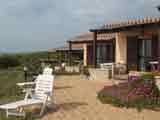 Mid-range hotel accommodation in
Torre Dei Corsari, Medio Campidando
Hotel Villaggio Sabbie D'Oro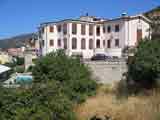 Cheap Hotel accommodation in
Arbus, Medio Campidano
Hotel Meridiana
---
Carbonia Iglesias Hotels
South West coast
(Including the Isle of St Antioco and St Peter)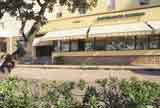 Three Star Sardinia Hotel Accommodation in-
Portoscuso, Carbonia Iglesias
Hotel Don Pedro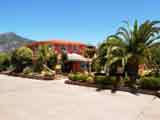 Three Star Sardinia Hotel Accommodation in-
Iglesias
Hotel Il Sillabario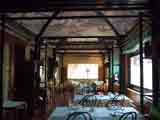 Cheap Sardinia Hotel accommodation in
Iglesias
Hotel Artu
Cagliari Hotels – South coast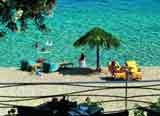 Luxury Sardinia hotel accmmodation in -
Chia Cagliari South Sardinia
Forte Village Resort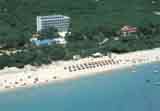 Mid-range Sardinia hotel accommodation in
Santa Margherita di Pula, Cagliari
Abamar Club Hotel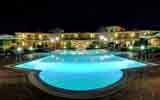 Three Star Sardinia Hotel Accommodation in-
Capoterra, Cagliari
Hotel Santa Lucia
Alternatively you can have a browse through the Sardinia Holiday accommodation page, where you will find more ideas on hotels in Sardinia and other types of accommodation available in Sardinia.
---
You can find more Hotels in other areas of Sardinia using the following links
---
Hope you have enjoyed this page about Sardinia Hotels and hope you find your ideal Sardinia accommodation.
If you are the owner of a Sardinia holiday accomodation
see how you can place your business on Sardinia accommodation directory
and if you prefer to see the invitation in Italian take a look at Soggiorno Sardegna.
Alternatively if you think you could be interested in advertising you can find more information here and you  may also be interested in our site sponsorship policy.
For more information please do contact me.
---
Home

›
Hotels in Sardinia