Hotels Ogliastra
Accommodations Located in Lovely
Villagrande - Lanusei Mountains.
Hotels Ogliastra will be showing you around two hotels in this area, the first is the Hotel Orlando Resort and the other is Hotel Selene in Lanusei.
Both of the hotels are ideal for all travelers but are more indicated to those who want to escape from the everyday chaotic city life and immerse themselves in an environment that inspires quietness and serenity.
Of course a ride out to the beaches can only be a pleasure and it can be done with a short 20 minute drive.
Hotel Orlando Resort
Località Santa Barbara, 08049 Villagrande Strisaili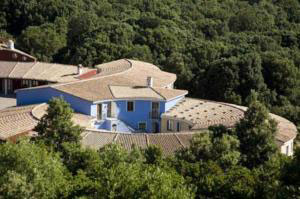 The Hotel Orlando is a 4 Star Ogliastra resort buried deep in the thick evergreen woods of Santa Barbara near to the village of Villagrande Striasili.
The locality of this resort is an impeccable invitation to Ogliastra vacations where peace,  tranquility and relax are inevitably absorbed with the faultless attractive sceneries.
Flumendosa Lake Near Villagrande
Image Courtesy of pichiatello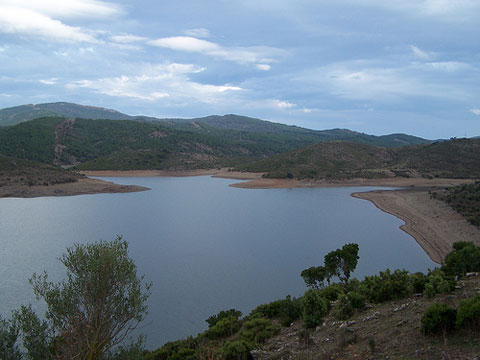 The hotel takes great pride in their restoration offering guest genuine local products and creating dishes with authentic flavors of Ogliastra's traditional cuisine.
Breakfast is served with an ample array is sweet and savory in a buffet style with a large selection of homemade preserves, you've just got to try the fig jam, it's spot on!
The rooms are elegantly furnished ideal for all types of travelers from  families with children to the business traveler.
If your searching for an ideal location for your  the next business meeting venue, the Hotel Orlando has beautifully design congress rooms equipped with all the latest technologies and provide many services that complement your needs.
The area has a rich list of itineraries of things to so and see .
Take a mountain bike ride around the old trial that was used by shepherds for the transhumance of the flocks and herds.
Pleasant walks on the discovery of Ogliastra 's ancient pass with archeology site like S'Arcu e sos Forros located in Villagrande.
If you love horse riding, then it's an excellent way to reach uncontaminated areas of Ogliastra and the hotel staff can help you book these tours.
Please read the reviews of the Hotel Orlando, you'll find that they are practically all in Italian, (use the translator ) Italians can be in many cases very hard clients to pleased so these reviews are certainly doubly enhanced.
More Information and Checking Availability
Hotel Orlando Reviews
---

Hotel Selene
Loc.Tà Coroddis, 08045 Lanusei 
A well established  family run hotel since 1968 where genuine Sardinian hospitality shows and shines.
The Hotel Selene is located just on the outskirts of the mountain town of Lanusei embedded in a charming private park.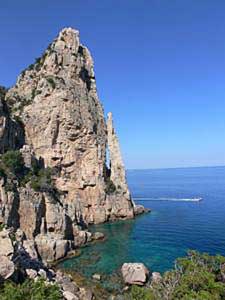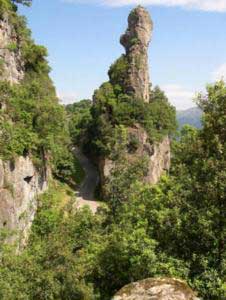 Enjoy  the best of worlds here, the fabulous east coast beaches of Ogliastra during the day and the cool invitation of the hillsides of Lanusei  in the comfort of the Hotel Selene.
The hotels Ogliastra provides a world of information and services about what to do in Ogliastra and how to get the most out of your Sardinia Italy travel vacations.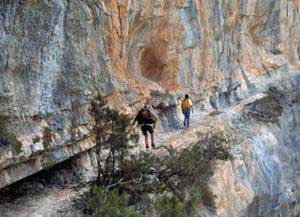 The hotel is an ideal location for weddings, events and meetings.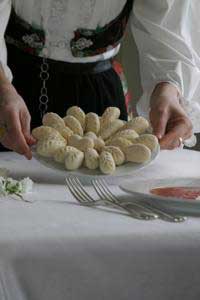 The Hotel organizes a number of interesting activities that give you the possibility of experiencing our traditions and culture  firsthand.
To give you an idea join the shepherds and  enjoy a typical meal with them, spit roasted meat, goats cheeses accompanied with excellent Cannonau di Sardegna and local Italian cookies.
Or how about cooking vacations in Italy Sardinia, learn how to make tasty curlurgonis and our delicious potato cakes known as coccoi prenas  and traditional Sardinian amaretti cookies.
Enjoy a full day out and tour the natural beauty of Ogliastra in a 4x4 or take the mountain bike tours or have a ride out in wild on the little Green Train.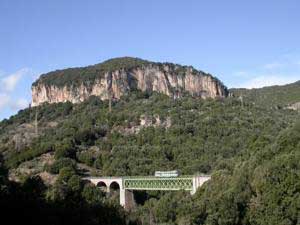 More Information and Checking Availability  
Hotel Villa Selene Reviews
---
Other pages related to Hotels Ogliastra that may interest you are:
If you like the idea of an Ogliastra vacations in the mountains then you may want to take a look at these two other hotels in mountain s of Jerzu and Ulassai.
For more hotels Ogliastra accommodations near to the most inviting beaches you may find the selection of Cardedu hotels appealing or even the hotels in Arbatax.
Hotels are not the only Sardinia accommodations available in Ogliastra.
There are a great number of choices of holiday homes which I believe to be a great way of enjoying some genuine island hospitality.
Comfortable mini apartments in a beautiful settings with a swimming pool like this villa.
Even a farmhouse holiday has its advantages, peaceful, relaxing with good food, good wine and great hospitality.
You may also want to check out this warm welcoming invitation to a lovely bed and breakfast in Loceri that has all the aspects of a traditional Sardinian home.
For more information about getting here see Travel to Sardinia.
---