Cardedu Hotels
3 Star Hotels in Sardinia Italy Cardedu
A tour of a few Cardedu hotels in Sardinia Italy  near to the Marina of Cardedu. The best part of my Sardinia summer holidays were passed on the beach known as Museddu in the Marina of Cardedu.
Museddu Beach View From The Pier
Back then hotels in Cardedu  were far and few between.

The locals and the few tourists that arrived in this area would literally pass their summer vacations on the sandy beach,  as camping was allowed up until 1986 when it was banded... the end of another era!
Sunday Market Down At The Museddu Beach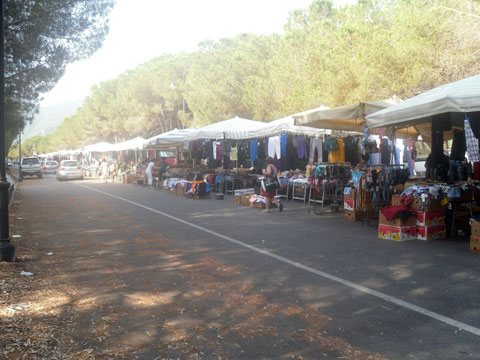 In the last couple of decades many Sardinia holiday accommodations have immerged  in the Marina of Cardedu offering tourist the possibility of enjoying  the pleasant rural landscapes and spectacular coastline in a unknown and not much visited part of Sardinia. 
Tour of 3 Charming Cardedu Hotels
---
HOTEL CARDEDU ***
Loc. Su Scusorgiu- Cardedu,
The Hotel Cardedu is located about 2 Km from the Museddu beach. The road that leads to the beach is flat so you might want to take advantage of the bike rentals for your trips to the sea shore.
This beach is quite popular with the locals. During the weekdays you'll find the beach practically deserted but at weekends and Sundays the locals come out to play.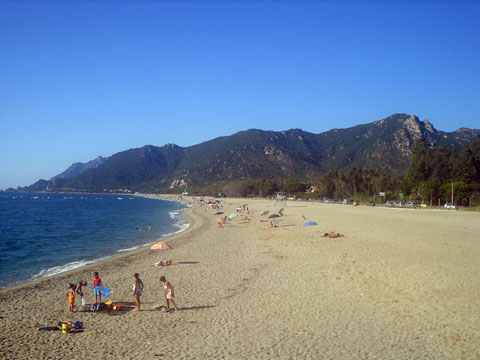 The hotel has 13 rooms available which makes an small and intimate environment ideal for those that want a quite and relax atmosphere.  
The onsite restaurant serves wonderful Mediterranean and Sardinia dishes accompanied with fine Sardinia wines like the famous Cannonau di Sardegna.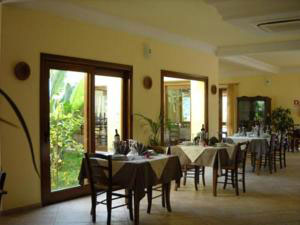 It is also open to the public so if you're in the area staying else where you could always pop in and have a nose around for maybe  next year's Sardinia Italy travel vacations.
The swimming pool has plenty of parasols and sun beds, perfect for the afternoon siesta.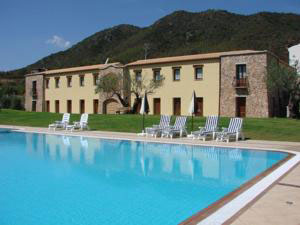 Boat trips (see Baunei beaches for a glimpse of the coastline that you can sail along and admire) and diving excursions can be arranged with local providers and also Sardinia airport and port transfer can be organized, ask before booking. See flights to Sardinia for more information about getting here.
More Information and Checking Availability
Hotel Cardedu Reviews
---
HOTEL REJNA ***
Loc. Marina di Cardedu - Cardedu
The Hotel Residence Rejna is located on the corner of the crossroads that can actually take you in four directions.
1. To the Marina of Cardedu 600m away easy and comfortable walking distance
Museddu Beach About 5 Minute drive From these Cardedu Hotels
2 . The road that takes you to the village of Cardedu where you will find plenty of shops where you might what to pick up some typical products like Pistoccu (a traditional Sardinian bread) or even the local Pasticceria's for some authentic amaretti cookies.
3. The roads that leads to Monte Ferru (worth a drive up, you can get some fantastic panoramic photos of the coastline both to the left and right)
4. The coastal road that you can use to explore more wonderful beaches of Sardinia, ask for directions to the Su Sirboni bay, it's really lovely there and if you go on a week day you'll no doubt find it less busier.
This Sardinia accommodation  is a Hotel residence. There are 12 suites available that are fully equipped for self catering and can sleep up to 4 people where you can also opt for the hotel service stay.
The hotel has an onsite restaurant and pizzeria, bar and a swimming pool  with a section just for the kids.
If you're interested in excursions and exploring the area of Ogliastra the staff will certainly be able to help you out by giving directions and with bookings.
More Information and Checking Availability
Hotel Residence Rejna Reviews
---
HOTEL GENNA E MASONI ***
Loc. Genna 'e Masoni - Cardedu,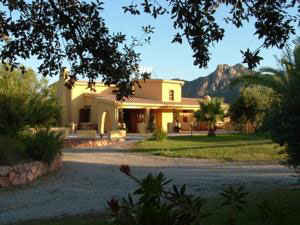 Hotel Genna Masoni is a family run concern  located on the same road as the Hotel Cardedu just  a few hundred meters further towards the Marina of Cardedu.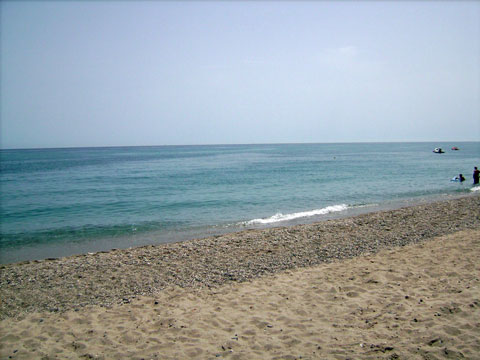 The hotel resides on a hill slope with simple yet charming rooms that have all the essentials for a comfortable stay. There are number of choices of rooms and all of them either have a balcony or a private patio garden.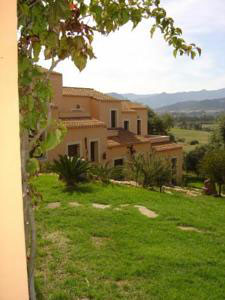 All this is set in delightfully cared for gardens and surroundings that inspire peace and tranquility.

If you feel like sweating out a couple of sets there is a tennis court and bikes are available for hire for a wonderful peddle around the Cardedu countryside or even to the splendid east coast beaches.
The hotel does have an onsite restaurant that is also open to the public.

If you're interested in Canoeing, Hiking, Cycling and Diving then the owners of the Hotel Genna e Masoni can help you out.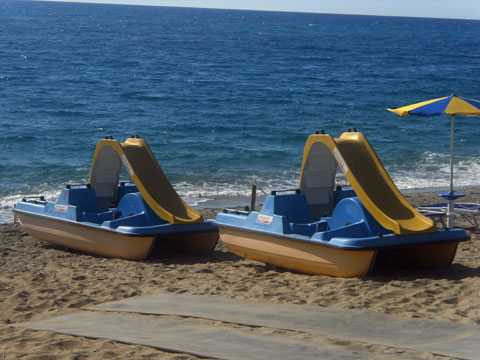 And if you fancy an easy peddle along the shores you can hire them oput down at the beach.
More Information and Checking Availability
Hotel Genna E Masoni Reviews (reviews are mainly in Italian please use the translator)
---
More pages that may interest you related to Cardedu Hotels :
If you've found your ideal Sardinia accommodations here, then I wish you happy holidays.
Still a bit undecided? You may what to see what the Cardedu Resorts near then Foddini  Beach not at all far from the hotels mentioned above.
Country homes for rent by owner do have a number of advantages see why.
Cardedu rentals could be another alternative way to enjoy this area of Ogliastra, like the rural Sardinia Residence Villa Melissa or an Agritourism  holiday in Sardinia at the S'Omu Eccia.
Search for more Sardinia Holiday accommodations or use the earch bos below:
---
---