Orosei Hotels In Sardinia
Welcome to Orosei Hotels in Sardinia. Here you will find a wonderful selection of Sardinia Hotels that are available in the town of Orosei on the East Coast of Sardinia in the Province of Nuoro.
Old men chat in the square

Image Courtsey of heatheronhertravels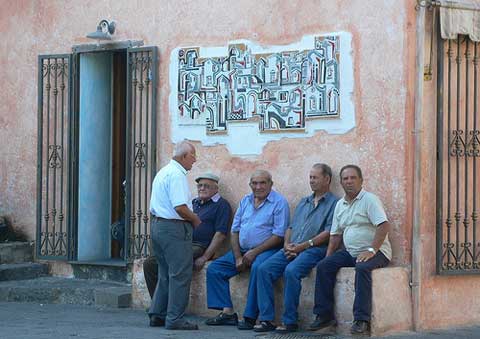 Orosei is quite a popular holiday location. It is a large town that hosts about 7000 habitants and during the high peak season this number triples.
Chiesa delle Anime in Orosei

Image Courtsey of heatheronhertravels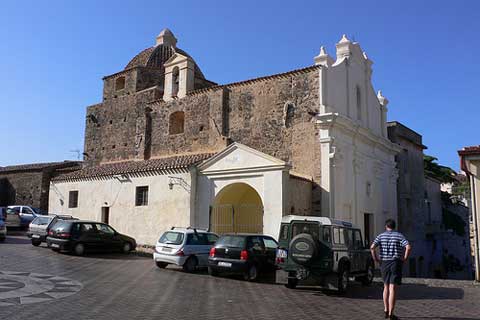 Last year I went riding around the Orosei coast. It truly is a collection of wonderful beaches one after the other.

Below you will a selection of accommodations in Orosei each one different with emphasis on various needs and expectations.
The map indicates the locations of the Orosei hotels . You can click on the place marks see a photo and there is also a link that will take you straight to the part of the page where you'll find the description of the hotel.
The nearest airport to Orosei is the Olbia Costa Smeralda Airport (OLB) you can find  more information about Sardinia airports and Flights to Sardinia here
Sea Arch in the Gulf of Orosei

Image Courtsey of heatheronhertravels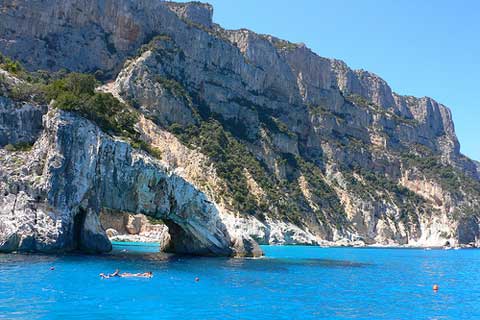 Happy Orosei Hotels Hunting!
---
Via Angioy 32, 08028 Orosei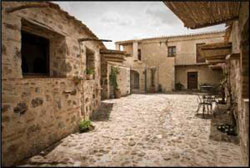 The Albergo Mannois is situated in the Old Town center of Orosei.
The actual hotels is divided up into 3 separate accommodations that are actually old Sardinian Houses that have been restored to accommodate guests in search of a real feel of being in Sardinia.
The Marina Beach is just minutes away, help on hand for adventurous guests who enjoy excursions. The owners take pride in sharing their tradtions and welcome you to discover them.
More Information and Check Availability
---
Via Del Mare 112, 08028 Orosei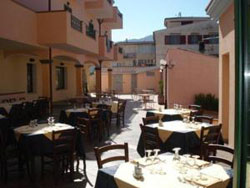 The Hotel Baia is a new addition to the choices of Orosei hotels. A medium size hotel with 41 rooms available with a selection from standard rooms to superior.
The hotel is located on the roads that leads to the breathtaking Marina di Orosei  about half way between the town of Orosei and the most welcoming beaches in Sardinia. beautiful panoramic surroundings of unspoiled nature and the mount Tuttavista in the background.
Services provided included, gym, transfers from all Sardinia airports, car, scooter and bike rentals to fully explore this wonderful area.
More Information and Check Availability
---
Loc. Santa Maria 'E Mare, 08028 Orosei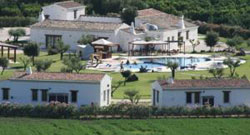 The Hotel Santa Maria Resort has been created by transforming an old Sardinian farmhouse inti a simple yet elegant reception for its guests. The accommodations are furnished in traditional Sardinia style and they form a circle around the swimming pool and the resorts gardens.
If authenticity is what you are looking for then the resorts restaurants offers a great Sardinia menu from spit roasted suckling pig and Myrtle liquor.
Services provided included a wellness center, excursions in quads, although the beaches are fairly near a bus shuttle is provided. Rentals of boats, kayaks and bikes. Qualified receptionists to point you in the right direction of findings the pearls that this area has to offer.
More Information and Check Availability
---
Via Grazia Deledda 13, 08028 Orosei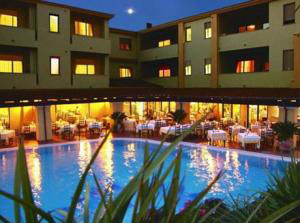 Hotel Maria Rosaria recently renovated is located only a few minutes away from the Historical town center of Orosei.
A great location for those of you whole love to mingle with the locals may for a drink in the bars or for a simple evening walk about. The restaurants offers a wide range of Mediterranean dishes and even local typical Sardinian foods.
It also has a pizzeria with a wood oven, which makes pizza's taste so much different!
More Information and Check Availability
---
Via Sortale, 08028 Orosei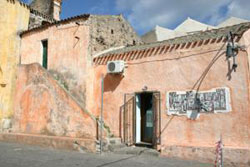 The Hotel Sortale is a small family run hotel that takes real pride in welcoming you and sharing what Sardinian's love most… their traditions and culture!
The emphasis with the Sortale hotel is traditional Sardinian cuisine where you are invited to see and learn  about the preparations of local dishes from homemade pasta's to scrumptious Italian cookies.
Services provided include trekking excursions to the famous Tiscali Nuraghic Village, boat trips from the Gulf Of Orosei to the Baunei beaches which are just phenomenal! Don't judge a book by its cover, click below to see other photos.
More Information and Check Availability
---
Via Nazionale, 51, 08028 Orosei
The Hotel Anticos Palathos  has a charming rustic style setting in the center of Orosei. Everything about this Orosei Hotels gives a sensation of being part of what was once.
A historical building renovated to its splendid glory will all the modern comforts.
The restaurant serves meat dishes as well as fresh seafood delights.

Services provided included, port and Sardinia airport transfers on request , organizing and booking of excursions for those who just love to explore.
More Information and Check Availability
---
Via Mannu 5, 08028 Orosei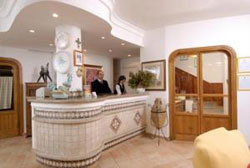 The Su Barchili Hotel is a small hotel, 10 rooms in all that has all the atmosphere of a Sardinian family gathering.
The actual hotel has been around what was originally the location of a stone tub that was used by local shepherds for salting their chesses.

Breakfast served with delicious homed goodies and preserves  you just can't beat genuine flavors.
The restaurant will certainly spoil you with their wide range creative specialties that also respect the Sardinia traditions a few example are spit roasted goat, ravioli with cuttlefish and Sardinia Gnocchi.

Service provided include bike rentals and organization of boat trips.
More Information and Check Availability
---
Località Marina di Orosei, 08028 Orosei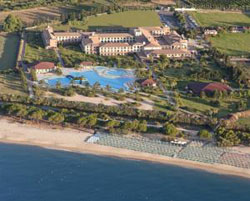 The Club Hotel Marina Beach is a large complex with 428 rooms available. The swimming pool is out of this world just perfect for those lazy days when strolling down to the beach may seem an effort.
Surrounded by beautiful garden ideal for families with children as freedom rules.
The complex has a great entertainment program both for adults and children and they also organize various sports tournaments
More Information and Check Availability
---
Are you the owner of a hotel in Orosei  but you don't see your hotel among these. See how you can publish a page on Experience Sardinia.com about your accommodations and all the wonderful things you have to offer your guests...  Soggiorno Sardegna!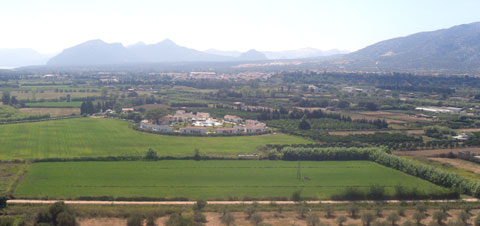 Other Pages related to Orosei Hotels that may interest you are:
You can search for more hotels in the Province of Nuoro in these villages:
---
More Hotel ideas in the Province of Ogliastra:
I have included a few mountain destinations just in case the the marina is not really what you are looking for.
---