Nuoro Hotels in Sardinia
Accommodations in Various
Areas of the Province
Hotels in the Province of Nuoro:
This area of Sardinia dwells on the Central East coast of the Isalnd.
The first five choices are  areas that are close to the Marina , while the last two are , accommodations in the city of Nuoro itself and the Mountain village of Dorgali, which is about 9km away from the fishing village of Cala Gonone.
Museum of Costume in Nuoro
Image Courtsey of heatheronhertravels
Nuoro is quite a large town, Yes I have been there quite a few times, either for shopping or documents as it use to be the chief town of where I live.
Since 2004 , Ogliastra has been separated from Nuoro so my visits are certainly less.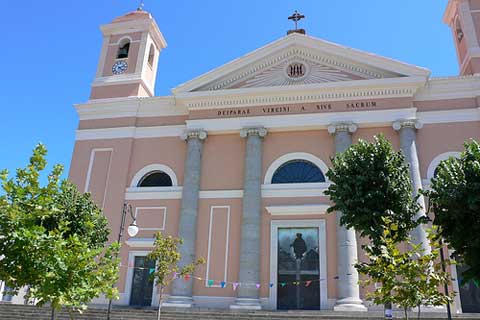 Il Duomo Di Nuoro
Image Courtsey of heatheronhertravels
Here are a collection of images all to do with Nuoro:
Just a quick note, all the links will open in a new window, so when you have finished reading and click the exit button you will still find Experience Sardinia.Com to continue your Sardinia Hotel search.

A short description about the village.
If you're looking for detailed information the Italian version of Wikipedia is pretty complete. Just use the translate button.
Lonely's planet introduction  to Sardinia, is packed of information.
The nearest airport to Nuoro is the Olbia Costa Smeralda Airport (OLB) you can find  more information about airporta and flights in the links below.
---