Purchase Wine Online Directly From Sardinia Italy
Where to purchase wine online that is produced in Sardinia Italy.
While Sardinia produces a huge variety of wines finding them to purchase on online wasn't an easy task for me anyway.
Selection Of Cannonau Wines
Made In Jerzu Ogliastra
Buying wine directly from Sardinia to European countries from what I have seen can be quite a costly operation.
In many cases the cost of shipping is higher than the bottle of wine itself.
But it's obviously not up to me to decided what is expensive for you and how much you would love to purchase Sardinia wine.
If you are looking to purchase Sardinian wine from the following countries USA, UK and Germany
then see what is available for you here.
I did managed to find three websites based in Sardinian that actually do ship to various countries.
Note that all these websites are in Italian only, you shouldn't have any problem using the Google translate, but you are  looking to purchase anything and are a little unsure then just contact me and I will do my best to help you. (but please note that I do not take any responsilibity for these websites)
Dispensa – A company based in the Province of Oristano.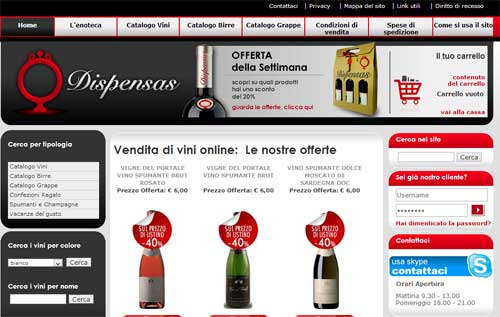 They have over 190 different types of wines to purchase from their online shop and yes they do have my dad's favourite too (read here for more information about my dad's number one choice).
Check to see whether this company ships to your country here.

La Nostra Isola – This company is based on the Isle of Sant.Antioco in the Province of Carbonia Iglesias.
Not only do they have a large selection of wines to purchase, you'll find lots of more goodies to purchase all made in Sardegna.
Gift baskets filled with Sardinian produce, wooden wine gift boxes, cheeses and even cookies.
Check to see whether this company ships to your country here. (Scroll down a bit you will find a list of all countries)
---