Easy Tiramisu Recipe
So Easy! So Yummy!
An easy tiramisu recipe that is the best Italian dessert recipe going in my opinion. Can't say I have ever turn my nose up to tiramisu.
As the word says tiramisu which means pick me up... it's a marvelous way to finish off any meal although I have to admit that I have eaten it any many occasions for breakfast!
Without further ado let's get to work on this easy recipe...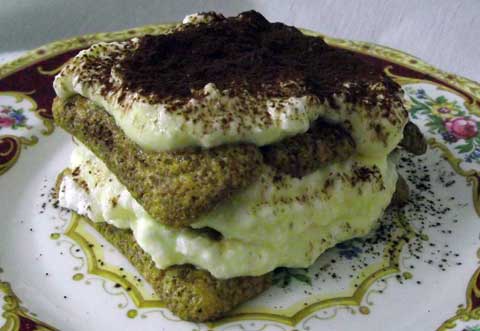 Ingredients - Tiramisu Recipe
Here are the 7 basic ingredients needed
6 Eggs Separated
6 Table spoons of granulated Sugar
500 gr Mascarpone Cheese
A packet Sponge Fingers
200gr Strong Espresso Coffee
50 - 60gr Liqueur Marsala An Italian Sweet Sherry
Method - Tiramisu Recipe
1. Separate the 6 eggs
2. Place the 6 egg yolks in a bowl with 6 tbsp of granulated sugar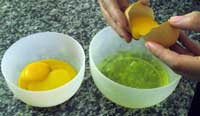 3. Whisk until light and fluffy
4. Scrap down the sides of the bowl a couple of times
5. Add about a tbsp or two of egg white, to help the sugar melt quicker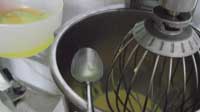 6. Add mascarpone cheese and mix gently until the mixture is smooth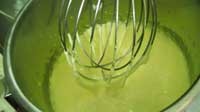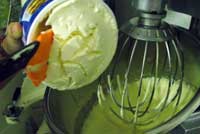 7. Place this mixture into a large bowl and set aside
8. Place the remaining egg whites in a clean and dry bowl and using a clean whisk, whisk up until white and stiff.
9. Once the egg whites are read,  add to the bowl you set aside and gently fold in the egg whites.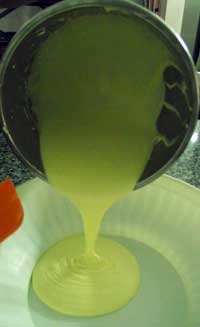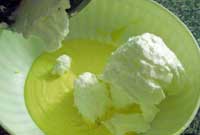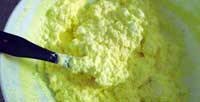 ---
Nearly done... all we need to do now is
Assemble - Easy Tiramisu Recipe.
1.  Dunk the sponge fingers into the coffee and liqueur, just a quick dunk no need to leave them soaking or wise they will be too soggy.
2.  Arrange the biscuits in the bottom of your chosen dish just like in the photo.
3. Cover the biscuits with a nice thick layer of the mascarpone cream.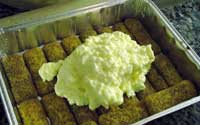 4. Repeat the number one passage arranging the soaked sponge fingers
5. Another thick layer of mascarpone cream.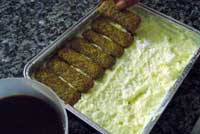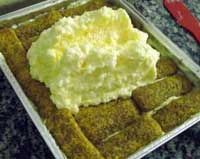 6. Finish off by dusting with cocoa powder.
There you have it your easy tiramisu recipe almost ready to serve.
It is best always to leave the dessert to stand for a while, so no cheating... resist!
You can of course also put it in the freezer.
In reality if I am making for a special occasion I prefer to making it the day before, the taste does change.
Now ask me if I resisted after making up the recipe and taking the photos..
Don't be silly... it didn't get anywhere near the fridge let alone the freezer, I adore tiramisu and this is my favorite recipe.
Here you can print off a simplified version of this tiramisu recipe for easy reference.
I truly hope you enjoy this tiramisu recipe making it and savoring it !
If you do I would love to know about... a few words on Facebook would be just great!
This is an easy recipe to make as you can see but how about making a genuine taste of Italy with this tiramisu recipe which I considered to be the best.
A wonderful variation of this tiramisu recipe is made with fresh strawberries.
Another classic Italian dessert is this Zuppa Inglese, a trifles made with homemade Italian Pastry cream.